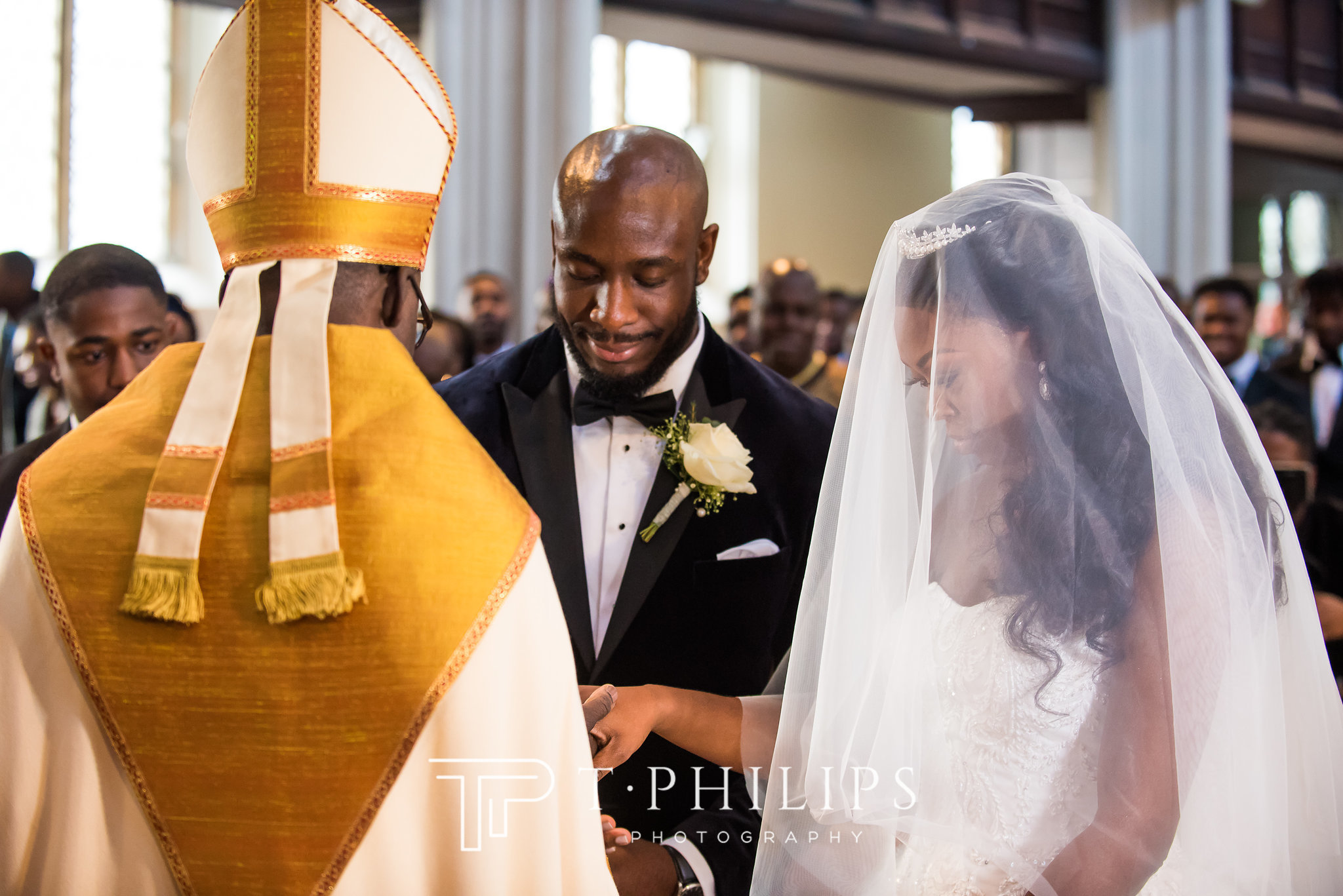 Sarah and Dele
I remember the first time I spotted Dele from across the room at a family friend's wedding; I thought "ooooh I hope he catches my eye and comes over". I'd love to say he did and that was the beginning of our whirl wind romance but no, I don't even think he even noticed me. A couple of weeks later and I saw him again at an intimate birthday dinner, and I thought, "Woop! Woop!" look at that, it was meant to be, we were meant to be together, but nope yet again nothing… I left and thought, okay Sarah move on, Lol!
Fast forward to a year or so later, I saw him again, while at dinner with a friend. He walked in with friends and coincidently, he knew my friend and he came over to say hi and finally introduced himself!
CHA CHING! So as you do… I waited to hear from my friend about him.  You know… "that guy from the other night wants your number…etc. etc". But no call came through, no text delivered. I thought "Ahhh this boy is not catching the vibe…is he sleeping?!"
Months later, we met again at another event, low and behold; this guy had no clue who I was! Can you imagine!! But throughout the evening, he made it his personal mission to find out how we knew each other and since that day, we've been inseparable.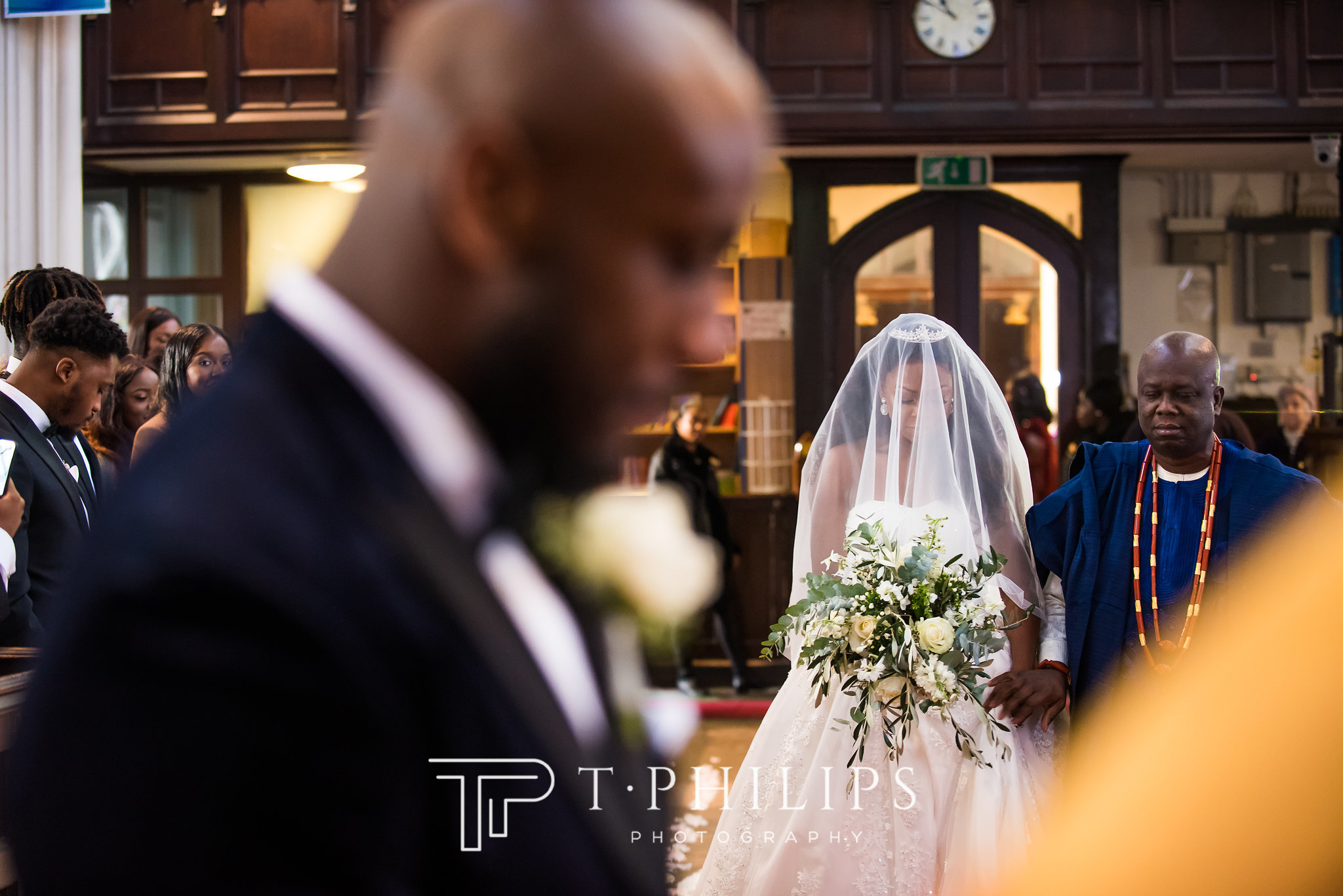 How did I know he was the one? I'm quite reserved about my feelings, and as bad as this may sound, sometimes I would rather suffer in silence than ask for help, because I don't like the thought of being let down, but Dele has a way of showing me he is someone that I can whole heartedly rely on for anything, that he always has my back, he would always come through for me. The conviction point for me was when I was studying for an exam, but struggling with the revision and he stayed up all night to learn and reteach me the work. It's was something so small but it just meant so much to me.
He is honestly amazing! He proposed to me on a roof top in Canary Wharf with our friends and family hiding and waiting to congratulate us! He even hired a photographer and videographer ready to capture every moment. It was truly a night I will never forget! The very same week I was communicating with Jacqui about my dress plans and expectations. I knew straight out the gate that the dress she would make for me would be majestic! I knew exactly what I wanted; patterns, neckline, style and colour, but I couldn't find example to show Jacqui to ensure she understood my vision. To my amazement when she sketched my vision on paper, it was perfection!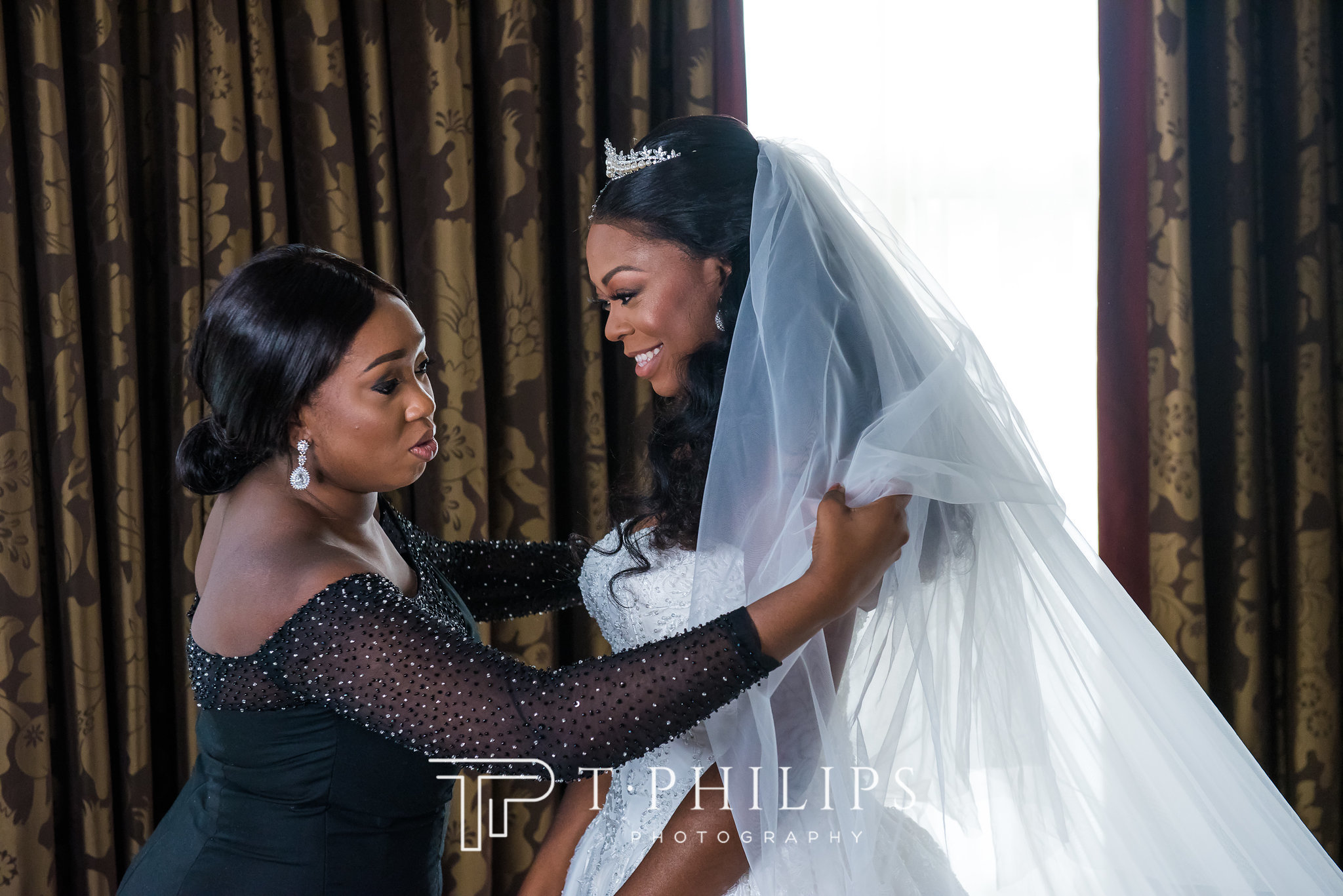 I remember the first time she sent me a picture of the dress completed, I honestly cried, how does somebody recreate something from inside your head?! During the process she was so informative and easy to work with, I'm sure bespoke dresses can be hard work with constant changes that may need to be made but she ensured the entire process was seamless from conception right to when I walked down the aisle. Even my husband was in disbelief at how beautiful the dress looked, it was definitely a highlight of the wedding. The feeling when I stepped into the dress for the first time was phenomenal! I was the belle of the ball and loved every second of it! Every girl deserves to feel like a princess!
Mrs. Sarah Agorioge
Commission:
White Wedding dress
Bridesmaid's dresses
Flower Girl's dresses