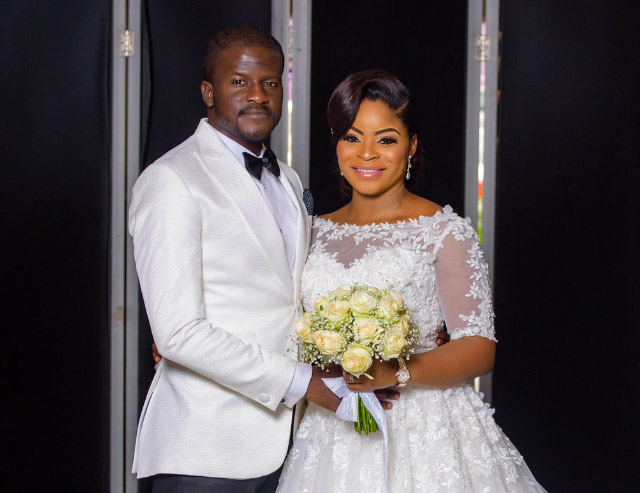 Adetoun and Abass
Muslims have a saying 'Insha Allah' when hoping for something, it translates in English to If Allah wills it (so it shall be). I strongly believe that Abass and I were always destined to meet but never did until Allah willed it. I say this because we have many friends in common, had attended a few events and we had never said a word to each other, although I realised much later that I was always on his radar :).
So how did we actually meet? We met at my friend Kayode's uncle's 50th birthday party, the ironic thing was I really didn't feel up for a party, but my brother Dekunle convinced me to go as his wingman, so I got dressed and we went. When we got to the party, I realised I knew everyone else but this dark quiet looking guy who looked strangely familiar, we didn't actually speak even though he kept looking at me and he somehow found himself in my snap chat videos… Fast forward to the evening and my brother suggested we go out and I remember thinking is this one normal? I am not going clubbing in this long fancy dress but alas I had no way back home so I went along for the ride. We met again that evening and the rest, as they say, is history. Now I realise it was all a set up!
Abass and I connected immediately, I still remember vividly the first time we spoke, we spoke for hours …. 4 hours to be precise, it just felt right and easy. On our first day Abass took me to a local buka to eat amala and I found that refreshing, it wasn't contrived nor was it pretentious, if I had known eating buka food would lead to marriage I would have been eating amala sinceeeeee.
Honestly, I knew he was the one very early on because I had never felt so comfortable with anyone else. I feel like a part of me is missing when he's not around, he's my best friend in the whole world and he makes me so happy. I am so thankful to God I get to spend the rest of my life with this amazing human.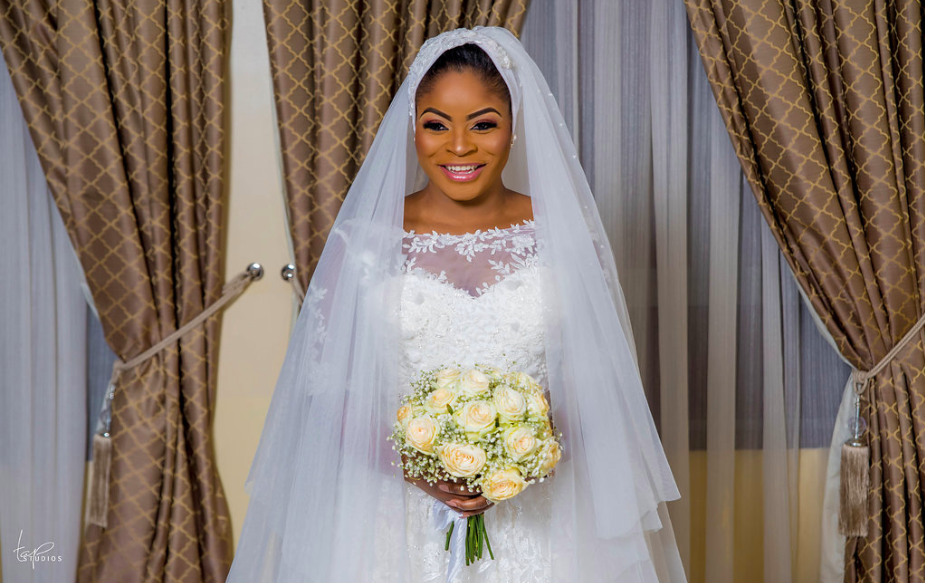 I always knew Jacqui would make my wedding dress, years before I met my husband. I had no idea what I wanted or what would suit me because up until the proposal I had never given much thought to my wedding. I am extremely glad I went with Jacqui more than anything the process was seamless, we met up, looked at a few dresses decided on the style and that was that. I can confidently say I am probably one of the few brides that never tried on a horde of dresses, I didn't need to, Jacqui sketched the perfect dress the first time we had a bridal consultation.
At some point, Jacqui was the one doing all the chasing and updating…this is a testament to how confident I was in her ability to make my perfect dress for me.  The dressmaking process was faultless because Jacqui is the consummate professional; she listened to all my jumbled ideas, thoughts and random 3 am WhatsApp messages and produced the most beautiful dress I have ever worn.
I felt so beautiful but more importantly, I felt like the best version of myself, it was truly an extension of my being.
Mrs. Adetoun Muraina
---
Commission:
White Wedding dress
Bridesmaid's dresses
Red Ostrich evening gown